Oracy, Language and Communication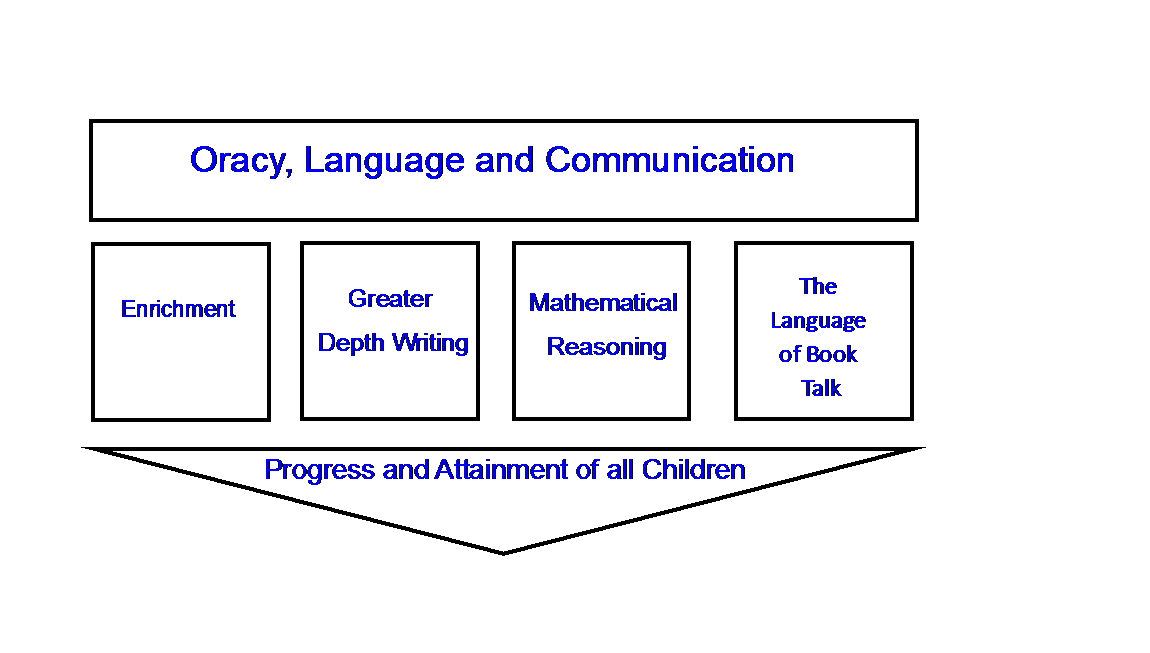 Throughout 2017-2018, the over arching theme which underpins are entire curriculum is developing children's language and communication skills. Our aim is to develop these skills through the following core areas:
Pupil Enrichment
Writing at Greater Depth
The Language of Book Talk
Mathematical Reasoning.
Twice per year, each class will be given the opportunity to present with purpose to to an audience. Furthermore, we will be entering Debating Tournaments and Youth Speaks.
The Teacher Clubs which are on offer throughout the Autumn term are all focused on developing language skills. Some of the clubs on offer include Debating Club, Journalism Club, Film and Review Club and Talent Show.
Class 6 are also trialling the Chatta App as part of a research project in how spoken language rehearsal and editing can enable children to write at greater depth with cohesion, purpose and intent.
During 2017-2018, children across school will be participating in debate and discussion focused around the Philiopsopy for Children approach. P4C puts philosophical enquiry at the hear of every lesson and here at Ash Grove, we plan to embed this across all curriculum areas.
All staff at Ash Grove use Kagan structures to embed scaffolded talk and discussion within every lesson. Kagan enables children to work cooperatively in order to scaffold learning prior to the complettion of independent tasks.