​British Values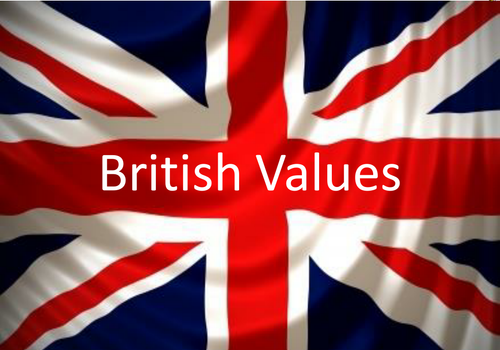 The school actively promotes the fundamental British Values, defined by the government as the following:
· Democracy
· The rule of law
· Individual liberty
· Mutual respect
· Tolerance of those of different faiths and beliefs
In doing so, we are able to show how our work with pupils is effective in preparing them for life in modern Britain. Actively promoting also means challenging pupils, staff or parents who express opinions contrary to fundamental British values, including 'extremist' views.
Some of the ways in which Ash Grove Academy promotes British Values include:
* Rights Respecting Schools Award - Ash Grove Academy started its journey to become a Rights Respecting School towards the end of 2019, and by March 2020 we had been awarded our Bronze Award. This means that we have become a Rights Committed school - we have proven our commitment to upholding and promoting the Rights stated in the United Nations Convention on the Rights of the Child and are now working towards our Silver Award: Rights Aware, and are hoping to gain accreditation in the spring term 2022. As part of the PSHE curriculum, each class has created their own RRSA charter, identifying the rights that they will focus on during the academic year, as well as recognising the importance of respecting the rights of others.
* Promoting positive learning behaviours - This underpins all aspects of learning at Ash Grove Academy, where children are encouraged to approach their work with positivity, resilience and enthusiasm. Children work collaboratively across all areas of the curriculum, developing their social skills and reciprocity and accepting everyone regardless of their differences. By promoting these characteristics alongside the core British values, we believe that we are helping to create healthy, productive and valued members of society for the future.
* Our PSHE Curriculum actively promotes all five British Values, as well as developing positive attributes and characteristics, such as honesty, integrity, resilience and self-confidence. Explicit links are made between lesson content and each British Value, and these links are shared and explored with the children.
* The children and families of Ash Grove Academy take an active role in fundraising - for local and national charities, and for school-based projects. We have raised funds for the British Red Cross, Children in Need, the British Heart Foundation, Macmillan Cancer Care, Comic Relief and East Cheshire Hospice, as well as raising money for our local charity, Cre8, and over £1,000 towards the new Christie Hospital site in Macclesfield. As a result of these efforts, the children have an increased awareness and understanding of the role and purpose of charitable organisations, as well as recognising their place within the local, national and international community.
* Every year, children from Years 1 - 6 have the chance to take part in Forest School sessions led by Ranger Dan, a local, experienced bushcraft and environmental educator. These sessions have developed the children's teamwork, resilience and self-confidence, as well as helping to support their understanding of the need to value and respect the natural world.
* Democracy - Every class starts the school year by voting for the children they want to represent them on the School Council, as well as the Rights Respecting Schools Steering Group and the Kindness (bullying-prevention) Ambassadors. Year 6 children have also been given the responsibility of taking on the role of Ambassadors for a range of curricular areas, including reading, writing, science, PE and the arts.
* Residential trips and experiences. Every year, children across all year groups from Y1-Y6 have had the opportunity to go on a residential trip. This is an invaluable experience for all involved, giving the staff the chance to get to know their children in a wider context, and giving the children the opportunity to understand their own roles and responsibilities and how this underpins the values of mutual respect and individual liberty. We are hopeful that COVID restrictions will soon be eased and we will once again be able to restart these experiences very soon.
* Many aspects of the school day support the children in their understanding of the Rule of Law. The children discuss, review and co-build their class rules, understanding what they are and why we have them. Many of the weekly Picture News questions allow the children to explore aspects of the law in the UK, encouraging them to consider the ways in which it helps to keep society safe. The rule of law also runs through many elements of the PSHE curriculum, from keeping healthy, to understanding and measuring risk and staying safe online.
* Ash Grove Academy supports Anti-Bullying Week each November, with children exploring the concepts of friendship, respect and tolerance, as well as what they can do to protect themselves and others from bullies. Challenging stereotypes and discrimination and building and maintaining healthy, positive relationships are also explored through discrete PSHE lessons. Diversity and inclusion are actively celebrated every year through our recognition of a wide range of religious and cultural festivals, from Diwali, Hanukkah and Christmas to Bonfire Night and Chinese New Year. Children have the opportunity to share their own personal experiences and are actively encouraged to ask questions and make links between themselves and those who may hold different beliefs or opinions.