Helicopter Stories Centre of Excellence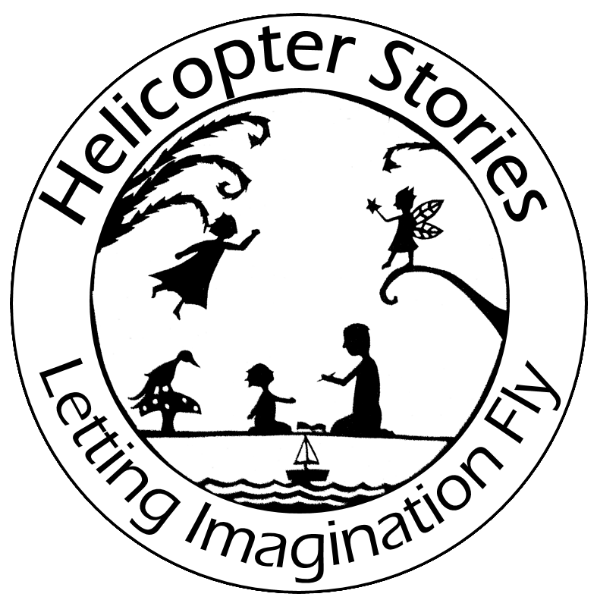 The Helicopter Stories Approach of storytelling and story acting is based on the work of Vivian Gussin Paley (1929-2019), patron to MakeBelieve Arts. MakeBelieve Arts has been pioneering this work in the UK since its conception in 2002.
In its simplest form, children tell their stories which are written down verbatim, word for word. The group then gathers around a taped out stage and the stories are acted out. http://www.makebelievearts.co.uk/helicopter/
Alongside the simplicity of this approach is an ethos that is child-centred, creating a culture of curiosity and wonder at the dexterity of children's imaginings during both the telling and the acting-out process.
"The classroom has all the elements of theatre, and the observant, self-examining teacher will not need a drama critic to uncover character and plot, and meaning. We are, all of us, the actors trying to find the meaning of the scenes in which we find ourselves. The scripts are not yet fully written, so we must listen with curiosity and great care to the main characters who are, of course, the children." — Vivian Gussin Paley
The Helicopter Stories approach has strong links with the EYFS Early Learning Goals and …
Develops confidence, curiosity, concentration and communication skills in all children, regardless of ability.
Improves turn-taking skills, attention span, and speaking and listening skills.
Demonstrates spectacular and measurable gains in spoken narrative and language development skills, including for pupils with SEND or EAL.
Enables pupils to see their stories acted out, gaining reinforcement of the meanings of their words through total engagement with the process.
Provides practitioners with evidence of children's progress in language and communication.
Is directly linked to the EEF's recommendations listed in its guidance report, Preparing for Literacy, most notably Prioritising the development of communication and language and Developing children's capability and motivation to write.
Keeps a class of 30 children attentive nd engaged, because no-one knows what will happen next and what the next story will contain!
Helicopter Stories Centres of Excellence
These centres of excellence are ambassadors of the approach. They host observational visits from practitioners from other settings and actively use the Helicopter Stories Blog to blog stories, anecdotes or videos of the Helicopter Stories approach in action.
A year and a half ago the Esmée Fairbairn Foundation funded a robust evaluation of the Helicopter Approach and The Open University evaluated the approach. One of the suggestions and outcomes of the evaluation was to award settings as Centres of Excellence in the approach.
These awards are given to those select settings that delive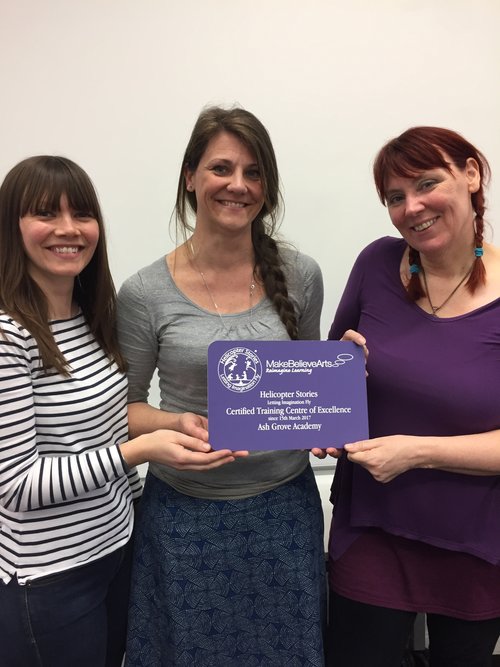 r regular Helicopter Stories sessions and are able to share the benefits of the approach with neighbouring schools.
In February 2017, Mrs Veale successfully completed the training to become a Helicopter Story Champion. Because of this, we are extremely proud that Ash Grove Academy is officially a Certified Centre of Excellence in this approach.