Music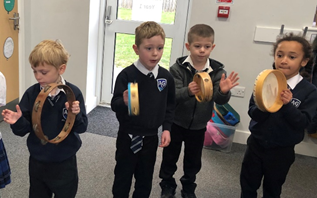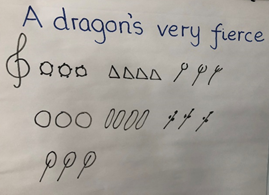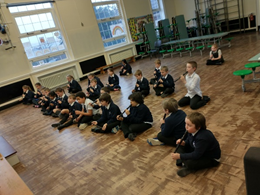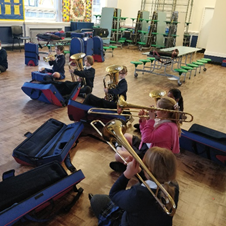 At Ash Grove, we believe that music education represents the chance to connect with a fundamental part of human creativity and achievement across cultures and traditions, as well as the opportunity for children to express themselves, collaborate with others and build their confidence through a highly interactive, practical and enjoyable subject.
Taking into account the context and interests of the children at Ash Grove, we have designed a bespoke spiral music curriculum from Years 1 to 6 where musical skills build progressively in 4 key areas:
Singing – children are taught the fundamentals of music including pulse, rhythm, dynamics, pitch, expression through songs which have been chosen to build singing and performance skills progressively as children move up the school.
Listening – Children listen to a wide range of carefully chosen and high- quality pieces of recorded music. This builds their cultural capital and helps them understand and appreciate a range of musical styles and features to inspire their further listening and enjoyment, and apply in their own music making. We have structured the listening part of the curriculum so that in the Autumn term all year groups listen to Western classical music, in Spring term the focus is jazz and popular music, and in Summer term children listen to a range of folk and traditional music styles.
Musicianship – children learn about the building blocks of music – pulse, rhythm, pitch, texture, harmony, dynamics, timbre, tempo - and apply these in their own performance on a range of instruments. Children are given specialist whole-class instrumental tuition on recorders (in Year 3) and brass instruments (in Year 5). Children are taught to read basic stick and staff notation to prepare them for further musical study. All children have the opportunity to perform to an audience in termly whole school concerts.
Composing – children explore and express a range of musical ideas through composition or improvisation on various stimuli and themes, inspired by the music they are listening to.
In the EYFS the children are given opportunities to move and dance to rhymes and songs, explore and play instruments and to create their own songs and dances to perform to others. These opportunities will enable them to develop their understanding of music and their ability to communicate through it, expressing their own thoughts and feelings and preparing them for the Year 1 music curriculum.
Music lessons in Key Stage 2 are delivered by a specialist music teacher in partnership with Love Music Trust. Educational trips and visits further support the curriculum, giving the children the opportunity to experience live music performance. We are working towards gaining Artsmark, which demonstrates our commitment to arts and cultural education and will further develop our arts provision in school.