Music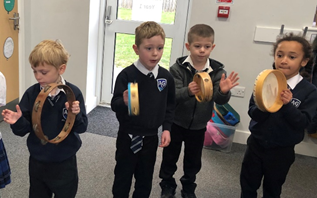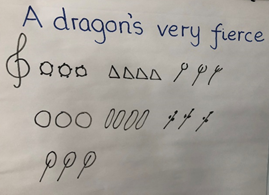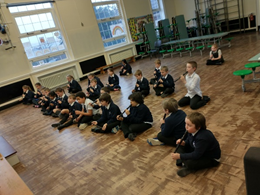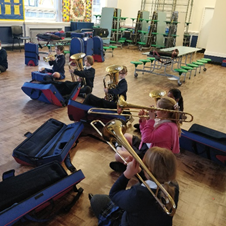 Music reflects our culture and society and so the teaching and learning of music enables children to better understand the world they live in. Our aim is to foster a love of music in all its forms and also to develop musical skills and knowledge. In partnership with Love Music Trust and using the National Music Programme of Study as the starting point, our year-by-year curriculum for Key Stages One and Two has been carefully designed to build on prior learning through a spiral approach, linking units of work across year groups and also across Key Stages. This allows children to revisit their previous learning experiences and supports greater retention of knowledge and skills.
Our Music curriculum provides all children in Key Stage Two the opportunity to learn to play three different musical instruments – recorders, ukuleles and a brass instrument. Music lessons are delivered by a specialist teacher in Key Stage Two. Our Music curriculum aims for our pupils are to: · perform, listen to, review and evaluate music across a range of historical periods, genres, styles and traditions, including the works of the great composers and musicians; learn to sing and to use their voices, to create and compose music on their own and with others, have the opportunity to learn a musical instrument, use technology appropriately and have the opportunity to progress to the next level of musical excellence; · understand and explore how music is created, produced and communicated, including through the inter-related dimensions: pitch, duration, dynamics, tempo, timbre, texture, structure and appropriate musical notations.
The children at Ash Grove Academy are given a range of wider opportunities in Music, including termly vocal and instrumental performances. Educational trips and visits further support the curriculum, giving the children the opportunity to experience live music. We are working towards gaining Artsmark, which demonstrates our commitment to arts and cultural education and will further develop our arts provision in school.